PADI Advanced Open Water Diver Course In Hurghada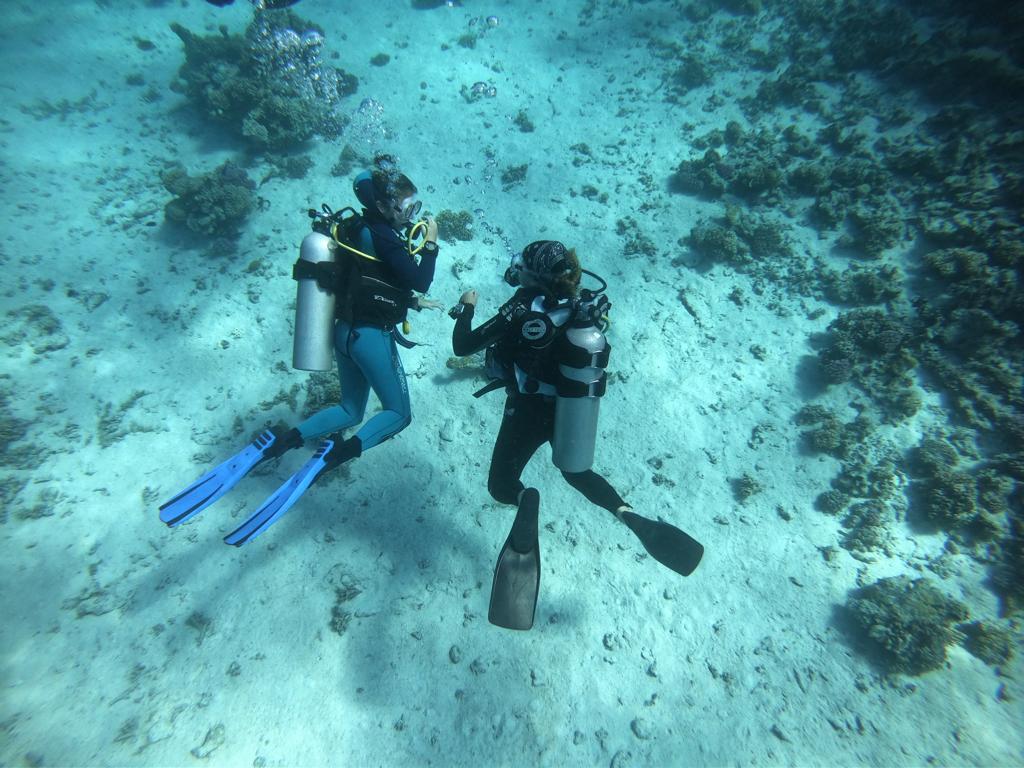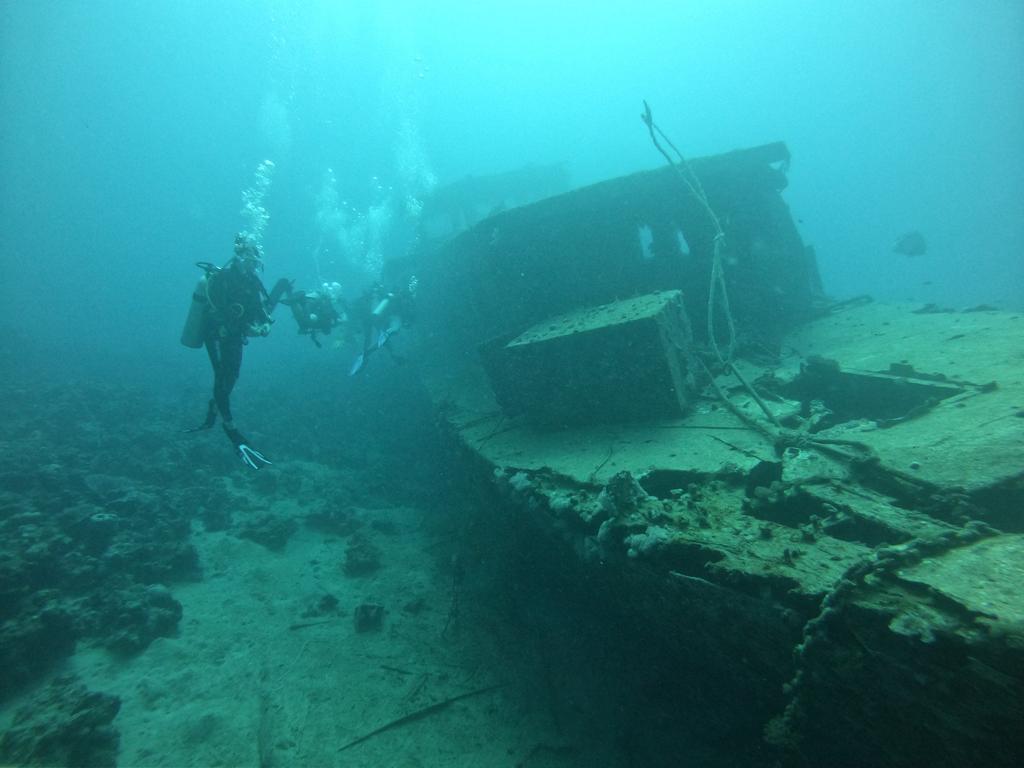 The PADI Advanced Open Water course is designed to enhance your diving skills in a number of specialty areas whilst gaining supervised experience. It consists of five open water dives in specialist diving areas including deep and navigation. Upon completion you will be qualified to dive to 30 meters in conditions similar to or better than those you were trained in.
The PADI Advanced open water course takes 2 days to complete. The price is 300€, that includes the PADI Manual, Certificate, Logbook & Daily Taxation.
Food and beverages on board: Lunch, Coffee, Tea, Water & Soft drinks are included
Dive equipment :Yes
Dive instructor :Yes
Transfer:
For hotels inside Hurghada, Transfer from/to Hotel is free of charge.
For Hotels in Makadi Bay, Soma Bay, Sahl Hasheesh and El Gouna, Transfer from /To Hotel is for a surcharge of €5 per day per pax.
If you're a diving enthusiast who has completed the Open Water Diver course and are itching to discover new depths, then the PADI Advanced Open Water Diver Course is the next big step for you. This comprehensive guide will take you on a deep dive exploration into the world of advanced scuba diving and provide you with all the necessary information you need about the PADI Advanced Open Water Diver Course.
Becoming an Advanced Diver
What is the PADI Advanced Open Water Diver Course?
The PADI Advanced Open Water Diver Course, also known as the AOWD, is a level of certification provided by the Professional Association of Diving Instructors (PADI). The course enhances your scuba skills and increases your confidence, making you more comfortable and adept in the water. It's like a specialty sampler platter for scuba diving, offering a wide variety of diving types for you to experience and learn from.
Why take this course?
The advanced course is the perfect platform to further your diving education and gain more diving experience. It opens up new diving possibilities and enhances your skills. The term "Advanced" in the title doesn't imply that you become an experienced diver instantly. It just means that you have access to a wider variety of dive sites and marine life as you'll be certified to dive up to 30m/100ft, which is deeper than the 18m/60ft maximum your Open Water Certification allows.
What are the prerequisites?
To enroll in the PADI Advanced Open Water Diver Course, the prerequisites are quite simple. All you need is your Open Water Certification. There is no minimum number of dives required and no need to be an advanced diver. Even PADI Junior Open Water Divers who are at least 12 years old can enroll in an Advanced Open Water Diver course, with some restrictions.
The PADI Advanced Open Water Diver Course Breakdown
What does the course involve?
The PADI Advanced Open Water Diver Course generally consists of completing five different adventure dives under the supervision of an instructor. These adventure dives are the first dive of a specialty course, so it's an excellent opportunity to sample different types of diving you can experience.
Mandatory Dives
Of the five training dives you must complete, the Deep Dive and Underwater Navigation Dive are both mandatory. These dives will teach you about the physiological effects of deeper scuba diving, how to manage them, and how to navigate underwater using kick cycles, visual landmarks, and time.
Deep Adventure Dive
The Deep Adventure Dive takes you below 18m/60ft. As you descend, you'll learn to manage the increased air consumption due to the higher ambient pressure, decreased no-stop time, declining buoyancy as wetsuits compress, and the possible effects of nitrogen narcosis.
Underwater Navigation Adventure Dive
The Underwater Navigation Adventure Dive is an essential skill every diver needs to master. It ensures that you can safely return to the boat, shore, or proper exit point. Additionally, it makes your dive plan more effective as you'll go directly to what you wish to see without wasting no-stop time and gas searching the site.
Optional Adventure Dives
PADI offers a variety of speciality courses to choose from for your remaining three adventure dives. These include Peak Performance Buoyancy, Boat Diver, Night Diver, Wreck Diver, Underwater Photography, Fish ID, and many more. However, bear in mind that not all options are available at every dive centre and can also depend on local conditions.
Recommended Optional Dives
While you get to choose your optional dives, instructors often recommend Peak Performance Buoyancy, Night Diving, and Drift Diving. These dives are fun, educational, and help you deal with more challenging dives. Other popular choices among students include Wreck Diving, Underwater Photography, and Fish ID.
Choosing your Optional Dives
When choosing your optional dives, consider both the environment where you're taking the course and where you'll be diving in the future. For instance, if you'll be doing mostly cold water diving, a dry suit course would be beneficial. The Advanced Open Water Course is an excellent opportunity to enhance your diving skills and explore a world of possibilities.
The Scuba Gear You Use
As part of the course, you'll need to use all the basic scuba gear, including your underwater compass. Depending on the adventure dives you pick, you might also need to use underwater photography equipment, a dive light, a dry suit, lift bags, a dive flag, or other specialty gear.
Medical Concerns or Questions?
Safety is paramount in scuba diving. If you are currently under the care of a medical doctor or have a pre-existing medical condition, you'll need a signed medical release form from your doctor before you can participate in any in-water activities.
The PADI Advanced Open Water Diver Course is an exciting opportunity for divers looking to explore new depths and enhance their skills. With a combination of mandatory and optional adventure dives, the course allows you to tailor your learning experience to your interests. Plus, the course prepares you for even more advanced diving endeavors, such as the Rescue Course, Divemaster, and Instructor certifications. So why wait? Dive into the PADI Advanced Open Water Diver Course and explore the underwater world like never before!
Want To Learn More About Our Services?
we offer wide variety of diving courses and trips, check them out by clicking the button below